When Extremes Meet - GIF Challenge Legend of Korra: When Extremes Meet GIF Challenge
Use every 3rd GIF. No cheating!
1. Reaction when your friends make it to Air Temple Island
2.Reaction to Meelo's crush on Asami
3. Reaction when Ikki tells Asami you like Mako
4. What you think of the new chief of police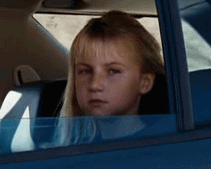 5. Tarrlock mocks your airbending and calls you half baked
Mind repeating that?
6. Your friends cheer you up
7. Meelo's fartbending
8. Reaction to Asami's satomobile
9. Reaction to the car chase
10. Bolin's messy hair
11. Mako lightningbends
12. Reaction when Mako helps you into the car
#Dead
13. Tarrlock imprisons your friends as well as a bunch of innocent non-benders
14. The chief of police won't release them
15. Sneaking out to find your friends
Always keep it classy
16. Your intense fight against Tarrlock
Bitch! I'm Nightcrawler!
17. Reaction to Tarrlock's ability to bend blood
18. Tarrlock sends you away to "somewhere no one will find you"